Regular price
$7.00 USD
Sale price
$0.00 USD
Unit price
per
Sale
Sold out
Format: Ebook. Read or listen to my digital books on any enabled device, including Kindle and Nook. Books are delivered by BookFunnel.
All Formats:
From the British Museum to the streets of Rome, a thrilling hunt for the truth.
Calla Cress has been searching for her missing parents for her entire life. She thought the mystery was long buried, but when a two-thousand-year-old manuscript with an unbreakable code lands in her hands, she is suddenly thrust into a desperate race against time.

As the British Museum curator deciphers the cryptic message, she becomes the target of a secret government agency enemy determined to keep the truth hidden at all costs. When the manuscript vanishes in Berlin, Calla realizes that the key to her family's disappearance may be encoded in the ancient text.

With no time to lose, Calla, NSA security advisor Nash Shields, and tech entrepreneur Jack Kleve set off on a globe-trotting mission to decode the riddle and uncover a shocking technological breakthrough. But as she battles against skilled assassins and unravels the layers of deceit, she realizes that nothing in the modern or ancient world is as it seems.

As the clock ticks down, Calla must risk everything to solve the mystery of her missing parents and prevent a dangerous new world from being unleashed. This is a race against time that she cannot afford to lose.

Experience the rush of danger and the thrill of the chase in this thriller, perfect for fans of Ernest Dempsey, Jason Bourne, Steve Berry, Scott Mariani, and Clive Cussler.
The Calla Cress Technothrillers in Order:

- Book 1: The Decrypter: Secret of the Lost Manuscript
- Book 2: The Decrypter and the Mind Hacker
- Book 3: The Decrypter: Digital Eyes Only
- Book 4: The Decrypter: The Storm's Eye
- Book 5: The Decrypter: The Pythagoras Clause
- Book 6: The Decrypter and the Beale Ciphers
- Book 7: The Decrypter and the Atlantis of the Sands
Share
View full details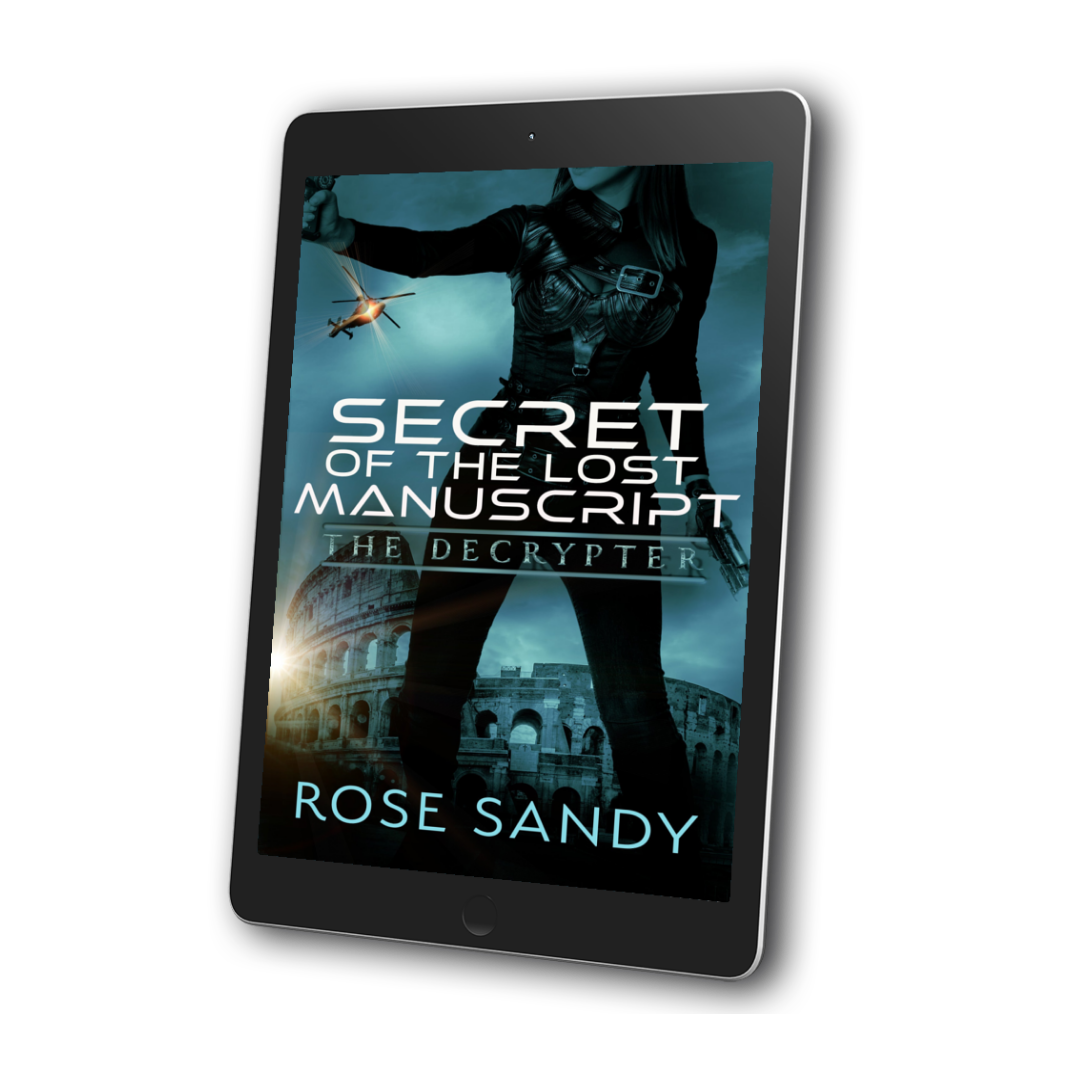 A wonderful action novel full of surprises
This is an author I was unaware of but the subject matter was intriguing and it was free to download so I thought why not? I read the first 2 books back to back and really enjoyed. Anyone with an interest in ancient codes and archaeology will love these, Calla Cress is a bad ass with 2 best friends who, as underdogs, you find yourself rooting for. I look forward to reading the rest of the series.
Once you start you can't put down
This is a fast action book with one twist and turn after an other. Once you start reading you can't put it down.
As this is the first in the series I'm looking forward to continuing with the rest.
The Decrypter: Secret of The Lost Manuscript - Book 1
Great read
Loved this book I couldn't put it down. I recommend it you will enjoy it
Great read
Superbly good reading fast action keeping you enthralled through out
Would recommend