Stories where danger lurks at every turn and passions ignite like fireworks.
This is the story of her... her triumphs, adventures, allies, struggles, the places she has been, limitations, aspirations, the men who have loved her and those she has loved, her fantasies, talents, adventurous spirit, travels, emotions, her reality—these books encapsulate the extraordinary tale of a woman who defies expectations. Join thriller author Rose Sandy on an exhilarating journey into the realms of espionage, action adventure, suspense, crime, science fiction, and romantic thrill, where you'll find a captivating selection of novels. Your next favourite book has never been more convenient.
Find your next book addiction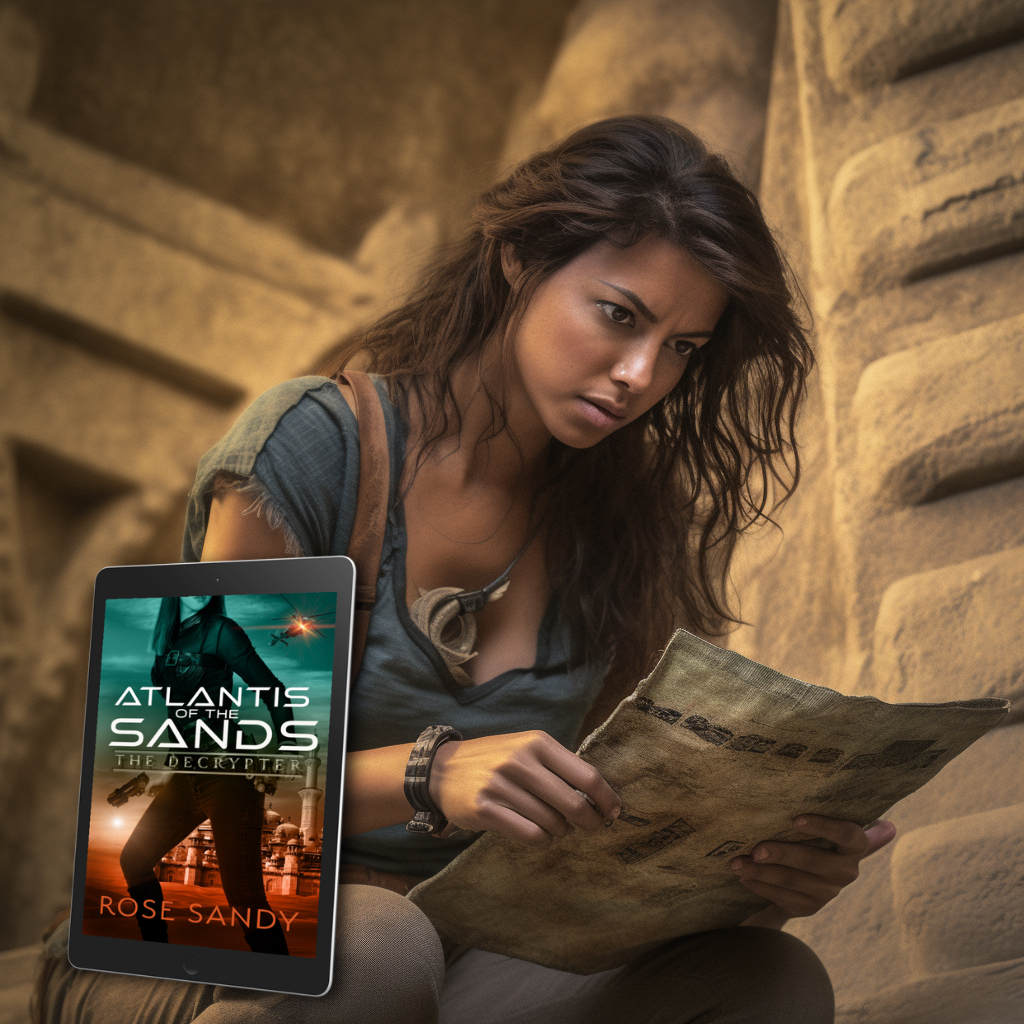 The legends were true... and the consequences could be catastrophic.
OUT NOW!
The time has come to unlock the mysteries of The Atlantis of the Sands in the latest Calla Cress thriller. Get your copy now, and let the adrenaline-fueled adventure begin!
BUY NOW
John

★★★★★

"Action-packed adventures, technothrillers across several continents like a Jason Bourne or James Bond movie, but with an actual storyline!" Amazon Reader

Marie

★★★★★

"Takes you on a ride and refuses to let you off until you reach the very end." Good Reads Reader

Pam

★★★★★

"There is great tension and chemistry between the two main characters, Calla and Nash, that has you begging for more." Amazon Reader
Ebooks
Rose Sandy captured the hearts and minds of readers around the globe with her electrifying stories that combine action, adventure, and intrigue. Whether you're looking for a fast-paced techno-thriller or a gripping mystery, Rose Sandy's ebooks are sure to satisfy your reading cravings.
Paperbacks
Enter the thrilling world of Rose Sandy's novels, now available in paperback! Immerse yourself in heart-pounding action, mystery, and adventure with the Decrypter Series, as Calla Cress and her team race against the clock to uncover ancient secrets and stop deadly conspiracies. Or dive into the gripping standalone novels, where ordinary people find themselves thrust into extraordinary circumstances, fighting for their lives and the safety of those they love. Join the legions of fans who have been captivated by Rose Sandy's novels and add them to your collection today. Don't miss out on the opportunity to experience the pulse-pounding excitement of these books in paperback. Order now and get ready for an unforgettable reading experience!
Audio Books
Audio really brings the stories to life. So if you haven't tried out audiobooks yet, we highly recommend giving it a try, you might just discover a new way to experience my thrilling adventures!
Apparel
Step into the world of the Decrypter in style with our range of cool and high-quality apparel! Whether you're a die-hard fan or a newcomer to the series, we've got something for everyone. Pick from our exclusive collection of tees, tanks, hoodies, and more, all decked out with eye-catching designs inspired by the thrilling world of the Decrypter and other books.
Merchandise
Now you can take your love for the series to the next level by owning a piece of it. Choose from a variety of high-quality items featuring your favorite characters, including Calla Cress, Jack Kleve, Nash Shields and more. Each item is crafted with care and attention to detail, designed to last and to show off your fandom in style. Whether you're enjoying your morning coffee in your Calla Cress mug, sporting your Decrypter t-shirt, or carrying your books in your Decrypter tote bag, you'll feel like you're right there with the characters, embarking on dangerous quests and saving the world from deadly threats. Don't miss out on this opportunity to add the Decrypter Series merchandise and mementos to your collection. Order now and take your fandom to the next level!
Mugs
The perfect way to bring your love for Rose Sandy's thrilling books to your everyday routine. Each mug features stunning artwork inspired by Rose Sandy's unforgettable characters and storylines. Sip your coffee, tea or hot chocolate in style as you dive into the captivating worlds of Calla Cress, Nash Shields and more. Ordering is easy - just browse our selection of mugs and other items. With our secure payment system and fast shipping, you'll have your momentos in no time. So why wait? Order your Rose Sandy-inspired mug today and let your love for these unforgettable stories shine through in every sip.
Wall Art
Looking to bring a piece of your favorite Rose Sandy book into your home? Now you can with our exclusive selection of mementos and wall art from the author's most thrilling stories! From the adventures of Calla Cress to the heart-racing action of Nash Shields, our collection of mementos and wall art captures the essence of Rose Sandy's most beloved characters and stories.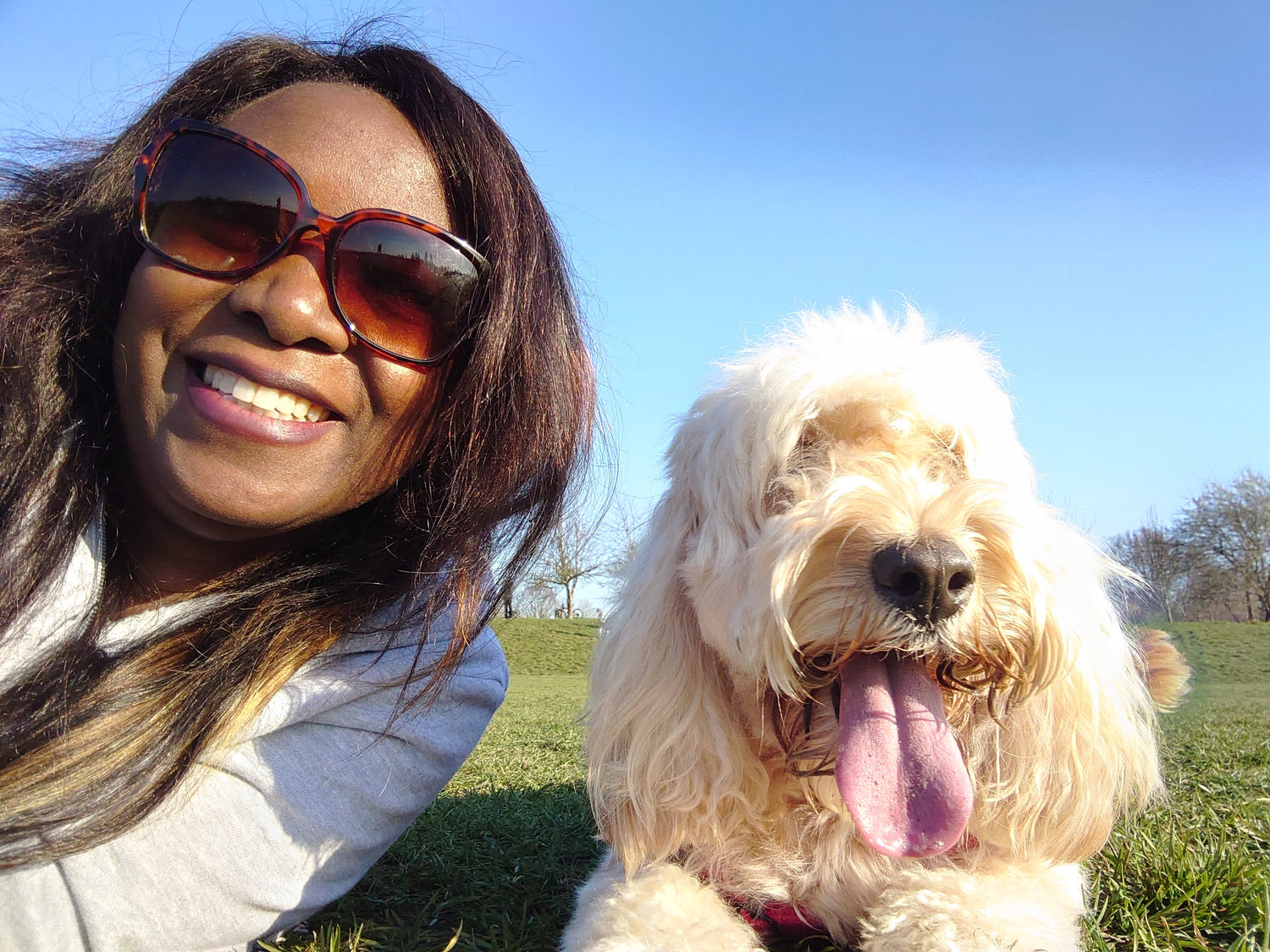 Get your adrenaline pumping!
I can't wait to entertain you. As an author, my greatest joy is to transport you into thrilling worlds filled with suspense, adventure, and unexpected twists. I'm excited to share my books, stories and characters.

Whether you're a longtime fan or discovering my books for the first time, I invite you to join me on an incredible journey of suspense and intrigue. From heart-pounding espionage in the Decrypter Series to high-stakes action in the Shadow Files Thrillers, there's something for every adventure seeker.
Let's get started!